8th of November
Lausanne, Switzerland
Artificial Intelligence in Finance
Artificial Intelligence (AI) has become a prominent tool in finance. Applications of AI range from trading, investing, and risk management, to advisory and marketing of financial services.
The 10th annual Swissquote Conference will feature current research and insights on AI in finance provided by leading experts and scholars in the field. Invited FinTech companies will showcase their products and services. The event addresses academics and practitioners alike, and shall foster the interaction among individuals and across institutions.
Registration information can be found by following link below

4th of December, 13:00
Zurich, Switzerland
Swiss Fintech Investor Day
This event is for angel investors, family offices, venture capitalists and corporate ventures that want to invest in fintech startups and also for aspiring angel investors that can learn from the sessions provided before the pitching sessions.
More information will follow.
Registration information can be found on the SWISS ICT Investor Club
9th of May, 8:45 AM – 4:00 PM
Six ConventionPoint
Pfingstweidstrasse 110
CH-8005 Zurich
Exchange Traded Product Day Zurich 
At the Exchange Traded Product Day (ETPD) professional investors meet product providers. The ETPD is the perfect platform for individuals wishing to find out about product innovations and investment themes.
The focus is on exchange traded products such as ETFs, ETPs and structured products. The ETPD offers fascinating insights into current challenges in the sector, the latest innovations and emerging trends.
Participants can expect a program with a practical focus. Selected representatives from the financial sector give talks at the various events. Participants can also visit various stands to learn about the products and put direct questions to the experts.
15 free tickets are available. More information on how to register will follow.
7th of December, 8:30 AM – 5:00 PM
17 Rue de Varembé
CH-1202 Genève
Geneva Summit on Sustainable Finance
Are you interested in envisioning the future of Sustainable Finance? Do you want to meet the academics, investment practitioners, policy makers and civil society professionals who all have a stake in shaping the direction of Sustainable Finance?
Explore "Emerging Trends in Sustainable Finance" together with the Swiss Finance Institute, Sustainable Finance Geneva and the University of Geneva.
9th of November
Ecole Polytechnique Fédérale de Lausanne (EPFL), Switzerland
Swissquote Conference on Machine Learning in Finance
Machine learning has come to play a prominent role in modern finance. Current applications range from text-based analysis of business reports to deep learning for credit risk and portfolio management. But the noise and behavioral elements inherent in financial data often require nonstandard machine learning solutions, possibly yet to be developed. The full potential of machine learning in finance is still to be explored.
Participation is free but places at the conference are limited.
1st of November, 11:15 – 14:00
SIX Convention Point, Pfingstweidstrasse 110, 8005 Zurich
LIBOR to SARON: Are you ready?
Explore the most recent international and Swiss developments. First-hand information will be delivered on new reference rates followed by a Q&A on "Practical preparation for transition".
Find out more about SARON here.
Participation is free but places at the conference are limited.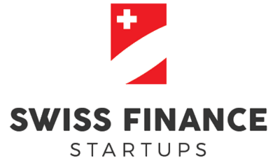 16th of October
UBS GRÜNENHOF, Nüschelerstrasse 9, 8001 Zurich
Join us for the first Swiss Fintech Day: 45+ fintech exhibitors, premium speakers, panel discussions and networking opportunities. This is the must-go-to event by and for Fintechs, and everybody interested in the most recent developments industry.
Price for students: 29CHF