Here you can find selected events, presentations, training and socials that open for all HSG Students.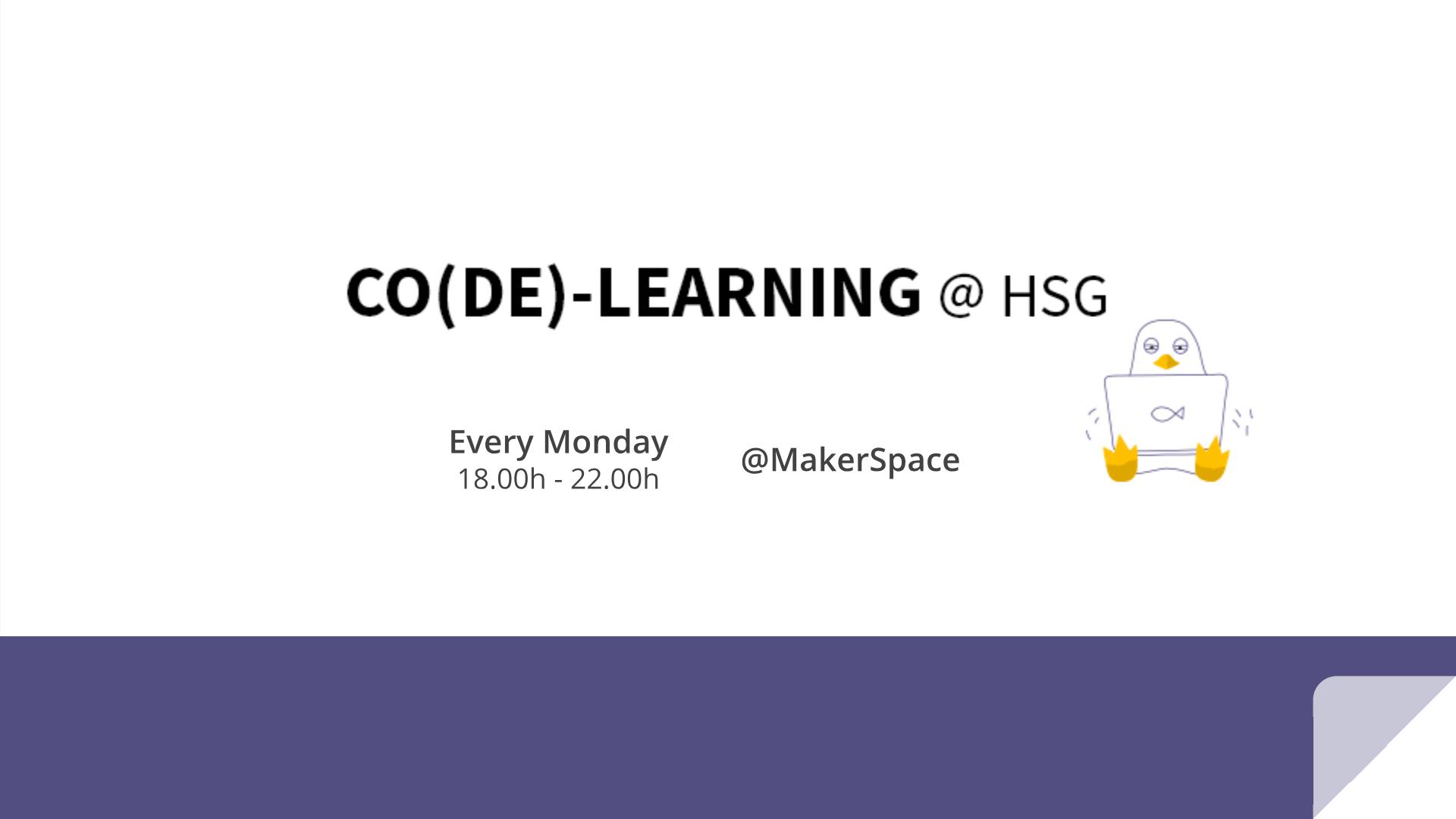 every Monday 18:00 – 22:00
MakerSpace, St.Gallen
It's time to bring together everybody interested in learning to code and those who are already on the learning path at the University of St. Gallen.
At our event, you will be surrounded by people learning to code or working on projects involving programming. We provide a space where you can start learning whatever you're interested in, work on your own ideas but also find like-minded people you can ask for ideas, help, support, know-how, and so on… If you don't know where to start, we will help you find the perfect resource which suits your interest and learning pace.
15.05.2019
12:00 – 14:00
Sportplatz Unisport
Support our team on a CHARITYRUN@HSG.
Place your bets in form of donation & join rest of the team for lunch on the sport.
For more information, please, visit  CHARITYRUN@HSG
24.04.2019
from 20:30
BAR No.1
Spiesergasse 41
9000 Saint Gallen
We've got something special prepared for you. Meet our team, get to know other club members and their friends, share your aspirations, experience and plans for future; challenge your us and others for a beer pong.
There is no better way to enjoy the second half of the semester before the exam phase starts. We invite all club members and their friends to join the beer pong at the BAR No.1 from 8:30p.m.
Don't miss out, and let's make it a great night again.
Your HIC Team